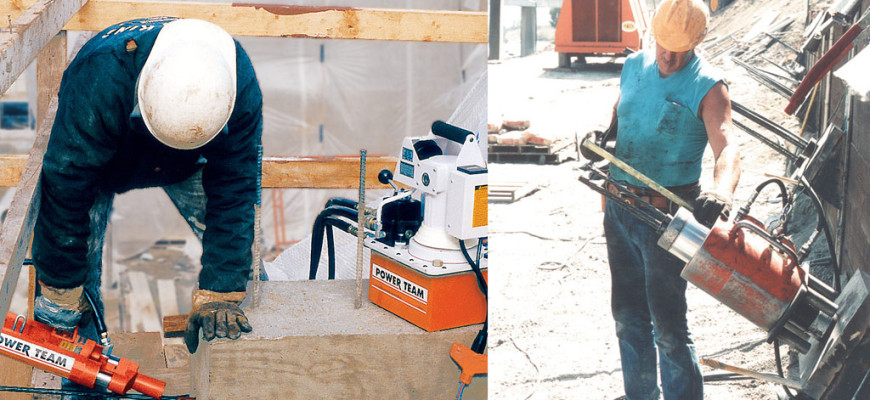 PPower Team high performance hydraulic products are working behind the scene at power generation plants, ocean-based oil platforms, floating platform systems and land-based oil rigs. Power Team hydraulic pumps, bolting products and accessories also offer on-site solutions for the assembly of large wind turbines. Growth in traditional and renewable energy requires increasing infrastructure among local, regional and global communities. Power Team high performance tools and systems and help make this possible.
TURBINE CONSTRUCTION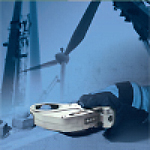 Power Team Tightens Up Efficiency on Wind Turbine Construction:
Demand for wind power is increasing around the world and, with it, the need for wind turbine installations. With supply chain shortages and other issues hampering construction, companies are under increased pressure to work harder and smarter.
SPX is helping contractors improve work productivity and accelerate wind turbine installation with a line of tools that drive efficiency on the construction site.
Tightening Up Schedules and Costs
The company's Power Team brand developed a series of hydraulic torque wrenches and pumps to target the bolting process in wind turbine installation, as well as in gas and oil pipeline installations.
Bolting is a key component in the construction of wind turbines. For every wind turbine, hundreds of bolts are required for fastening tower sections, the foundation and blades. Tightening and applying final torque settings to the bolts quickly and precisely is crucial to maintaining schedules and keeping labor costs down.
Power Team hydraulic wrenches and pumps facilitate the bolting process by providing greater tool portability, flexibility and continuous operation.
Faster, Continuous Operation
Employing constant horsepower technology, the Power Team hydraulic torque wrench pump increases the flow rate across the flow curve. The result is faster tool operation and improved process efficiency — more bolts tightened per hour.
The pump is rated for continuous use. It can be operated nonstop without cool-down periods, alleviating work delays.
"The bolting process may include the requirement to torque a couple hundred bolts at a time. The pump will run continually throughout the day to accomplish this task," explains Leah Strohman, Power Team brand manager.
An auto-cycle feature allows the torque sequence to automatically cycle the wrench until the desired torque value is reached.
"Workers can tighten bolts to preset torque values by simply holding a button down during the tightening process," Strohman says. "This allows them to reach the torque setpoint faster, further increasing efficiency."
Designed for Flexibility
The air-driven torque wrench pump is ideal for ATEX-rated (hazardous) control systems and can be used where no electricity is available. It operates more quietly than many competitive products and meets OSHA and EU-legislated noise abatement requirements.